Lexcom Consultants provide professional LabVIEW consulting services and bespoke industrial / scientific automation solutions: a company of LabVIEW specialists converting their expertise to customer assets and success with projects ranging from ATEs to machine vision solutions since 2003. This includes integrated and standalone turnkey systems, covering full-scale services from concept design, scalability and modularity planning from day one, and software / hardware design, to continuous product development support.
Our company is directly owned and managed by two Certified LabVIEW Architects, our managing director (CEO), and our technical director (CTO) themselves. With several areas of engineering expertise supporting more than two decades of combined successful experience in delivering software, automation, as well as complete turnkey solutions "powered by LabVIEW", they have significant direct technical involvement in each and every client project.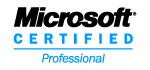 Certified LabVIEW Architect
Beyond our generic, professional LabVIEW software design & development capacity deployable to nearly any project regardless of its size and scope, we have significant experience in the following engineering application areas, often supported by direct specialist expertise of at least one of our professional Certified LabVIEW Architect (CLA) level consultants:
Automated Test Equipment (ATE) Design
Industrial / Scientific Test & Measurement
Custom Instrumentation
Automated Optical Inspection (AOI)
Applied Image Processing & Analysis
Multi-DoF Motion Control & Kinematics
Robotics & Cybernetics
Control Engineering
To read more about what we can do, have a glance at our PDF brochure: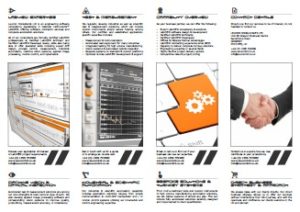 We are based in Gosport (Hampshire UK) and Swindon (Wiltshire UK), whilst also having presence in Holbrook, New York (NY United States), delivering solutions to many satisfied returning customers worldwide. Some of these customers have been using our LabVIEW consulting and other services exclusively for designing, implementing, and continuously improving specific projects, test stations, or product lines for several years. We trust that this is not without reason, and intend to maintain the performance, consistency, and direct business strategy that allow us to promote our services with openness and confidence. Contact us to join the pool of our valued customers, whose success is key to ours.